---
---

What to expect when you book Will Smith...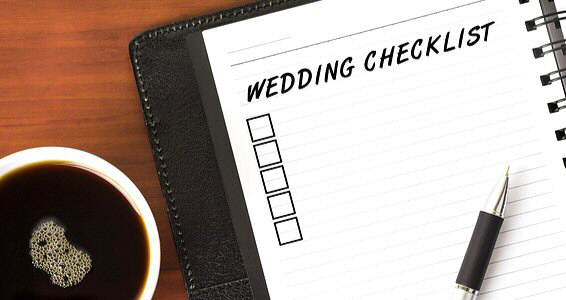 The initial consultation
To make certain that you get what you want and that everything goes smoothly on your big day, the initial consultation is a must!
It can be conducted in person over a coffee or over the phone (if distance or time is an issue), and it will give us chance to plan for the results you want.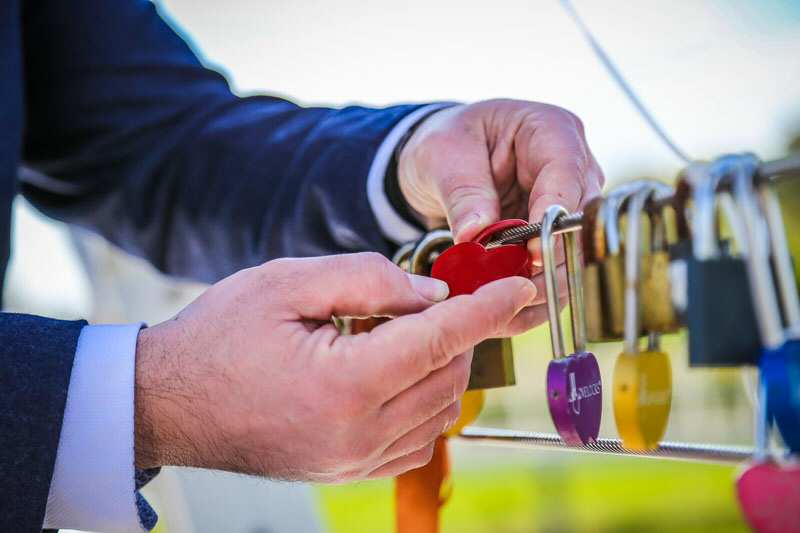 The engagement shoot
Before the big day, you can choose to book an optional engagement photoshoot, which is a great way for you to get to know your photographer before the wedding and for us to create some great photos to use when you send out the invitations! You can choose to have the shoot at home, around the wedding venue, at a local beauty-spot or somewhere that's special to you (perhaps where you first met, first kissed or where you proposed). I want these photos to show off how much in love you are in a relaxed and friendly environment - I'm sure you do too.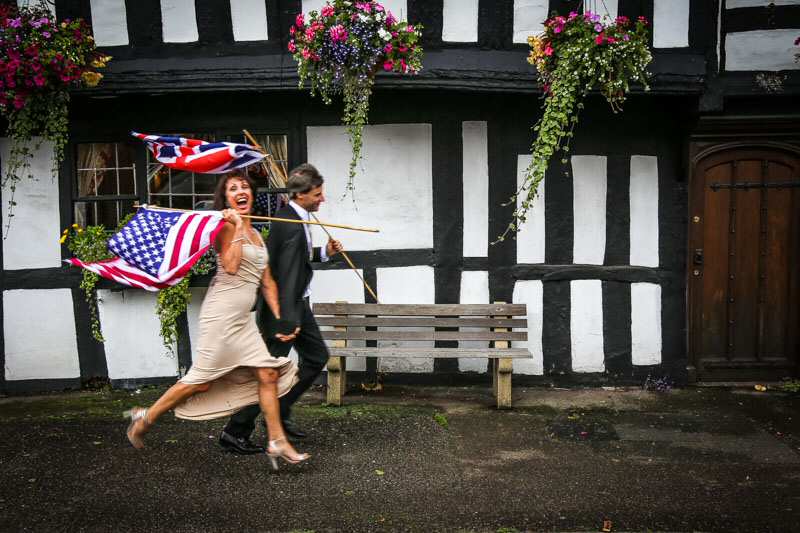 The wedding day
Coverage normally starts from the bride's preparations and ends after the first dance (although if you have different requirements, please get in touch). During the day, I'll be well prepared and responsive to the events as they occur and fully immersed in your occasion, looking for each moment as it happens no matter how big or small, while remaining as unobtrusive as possible.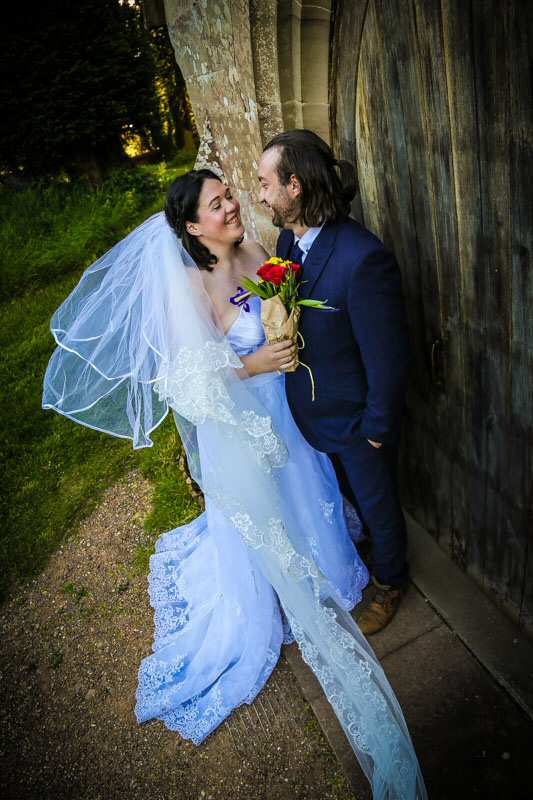 The delivery
All final images are professionally post-processed to the very highest quality. This typically takes several days of hard work per set to make sure you get the best, most professional images possible, and is included within the price of the package.
When your images are ready, they are hosted in a proofing area for you to choose the photos you want in your album(s). As soon as your selection is made, the album will be designed, proofed, the final designs get sent to the production studio in mainland Europe and your album is hand-made from the finest industry-leading materials.
You also get your own private on-line gallery where your family, friends and guests can view all the images, share them, and order truly exceptional prints, frames & wall-art.
We also supply all images on a presentation USB drive if it's part of your selected package (also available separately) and of course you will have all rights to use these high-resolution digital master-images however you wish, forever!


Wedding Photography Packages

ALL packages include...
| | |
| --- | --- |
| | Full photographic coverage, from bridal preparations until after the first dance |
| | Your own unique fine-art albums (or collections) that you can treasure forever |
| | A personal consultation before-hand to help plan for perfect results |
| | Unlimited number of shots captured on the day |
| | Professional post-processing of all images |
| | Expert album design service |
| | Your own private on-line gallery so friends and family can view/share/order images |
| | Travel costs included (within 50 miles of Worcester) † |
| | 100% reliable and professional service! |
---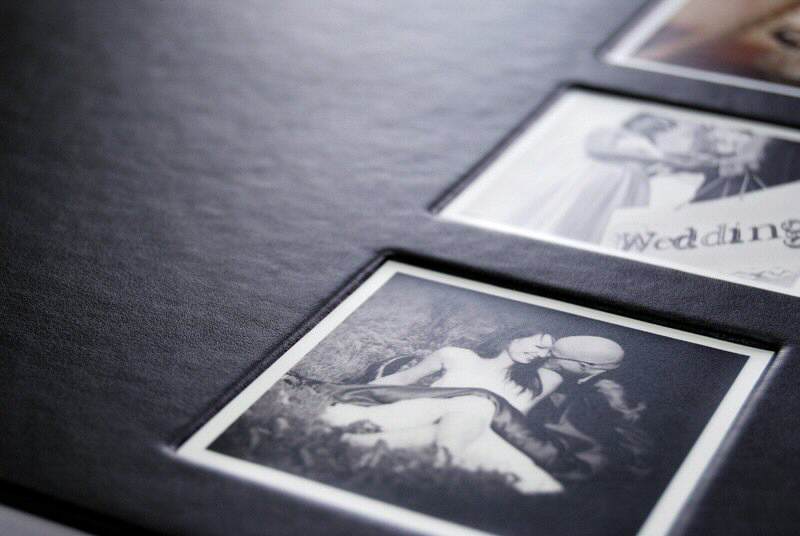 The 'Silver' package
An introductory package with full coverage of your wedding day and a beautiful 10 x 10 inch fine-art album containing 60 of the best images from the day, for you to treasure forever!
£1,249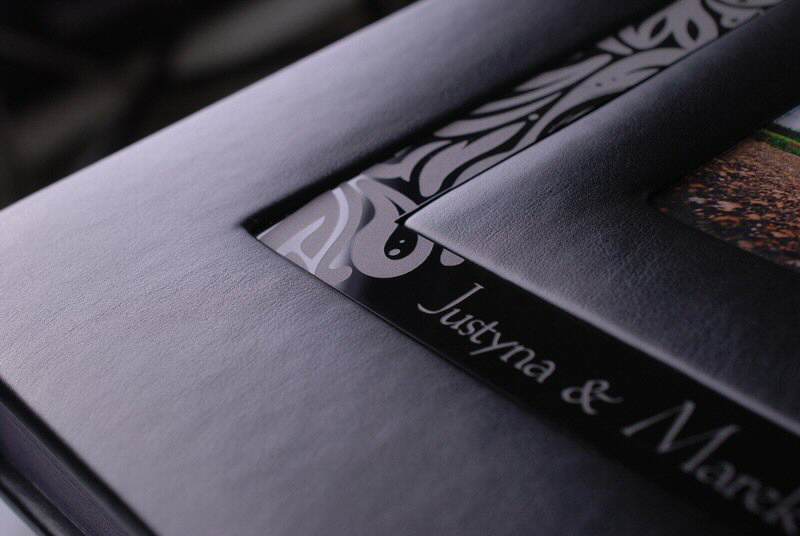 The 'Gold' package
A great value package with full coverage of your wedding day and a beautiful and distinctive 12 x 12 inch fine-art album with 100 of the best images from your wedding.
£1,449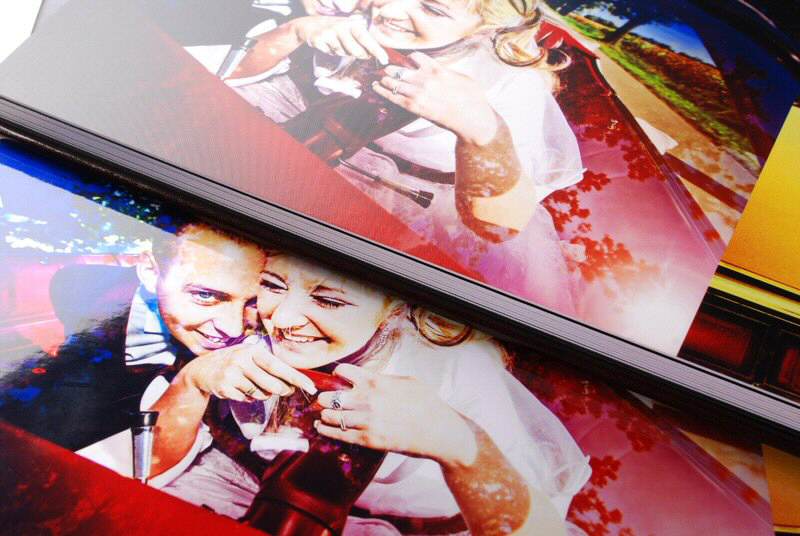 The 'Platinum' package
An exclusive collection with full coverage of your wedding day and a beautiful 12 x 12 inch fine-art album containing 100 of the best images for you, plus two exceptional 8 x 8 inch albums for the parents of the bride and groom. You also get all high-resolution images from the day on your very own custom laser-engraved USB drive in a personalised presentation box!
£1,799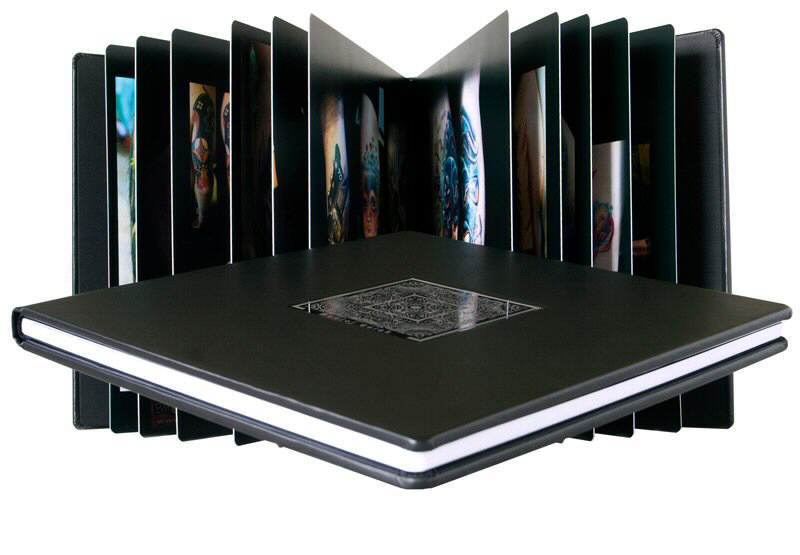 The 'Diamond' package
The ultimate collection with full coverage of your wedding day and an absolutely stunning 18 x 12 inch fine-art album with 120 images for you, two exceptional 12 x 8 inch albums for the parents of the bride and groom, and every single high-resolution digital image from the day on your very own custom laser-engraved USB drive in your own personalised presentation box!
£1,999


---
Additional Options...
The pre-wedding 'Engagement Shoot'!
The absolute best way to capture the time-line of your love story! (as well as a great opportunity for you to get to know your photographer before the big day)!
The engagement shoot is intended to showcase your relationship as a whole, rather than just one special day. Use it to tell your story, from your beginnings to where you are now! We can shoot anywhere that brings meaning to you and your relationship (where you first met, had your first date, first kissed, the city streets where you call home, around a local beauty-spot) or wherever you want!
Just like your wedding day, these are moments in time you will always want to remember!
£150 if booked with a wedding package, or £250 if requested separately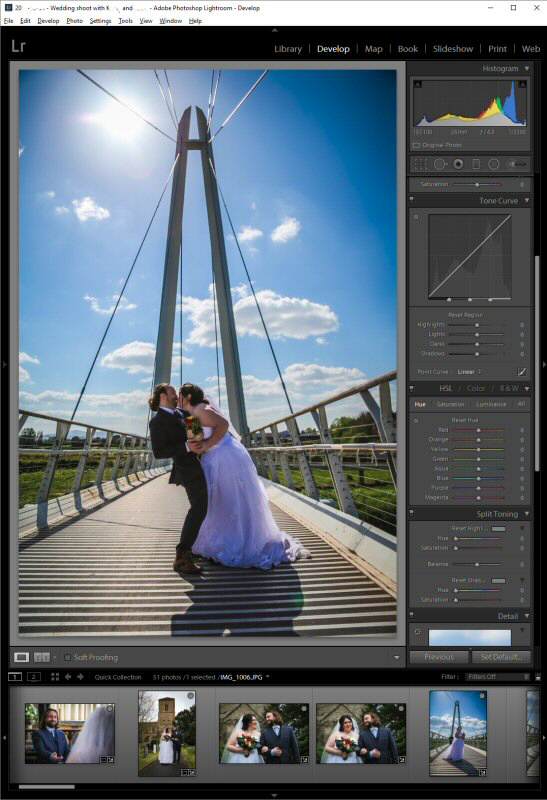 The complete digital image collection!!
If your chosen package doesn't include the full collection of digital images on USB, you can add this option to make sure you get...
Every single super-high-resolution digital image (up to 800 images) from your day on a custom laser-engraved USB drive in a beautiful personalised presentation box
High-resolution unwatermarked images in your private on-line gallery for you, your guests and your friends & family to download copies and keep/share/print/archive/publish as you wish!
But if your package
already
includes a USB product, you will
get all this for free!!
£399
A 'second shooter' on the day?
If you want a second photographer for additional coverage on the day, this can be easily arranged upon request. Please ask about this when checking for availability.
£ Please ask (subject to availability)

---
† Free travel includes...

Wedding Photographer covering Alcester, Andoversford, Banbury, Barnard's Green, Bedworth, Berrow, Bewdley, Birmingham, Bishampton, Bishop's Frome, Blockley, Bourton-on-the-Water, Brackley, Bredon, Bridgnorth, Brockworth, Bromfield, Bromsgrove, Burford, Cannock, Castlemorton, Cheltenham, Chipping Campden, Chipping Norton, Cinderford, Cirencester, Cleobury Mortimer, Coventry, Credenhill, Daventry, Donnington, Drakes Broughton, Droitwich, Dudley, Dursley, Eastnor, Eckington, Ettington, Evesham, Gaydon, Gloucester, Halesowen, Henley-in-Arden, Hereford, Inkberrow, Kempsey, Kenilworth, Kerswell Green, Kidderminster, Kineton, Kingsland, Kingswinford, Ledbury, Leigh Sinton, Leominster, Lichfield, Ludlow, Madley, Malvern, Martley, Mitcheldean, Moreton-in-Marsh, Much Wenlock, Newent, Northleach, Ombersley, Painswick, Penkridge, Pershore, Peterchurch, Pinvin, Pontrilas, Powick, Reddich, Ross-on-Wye, Royal Leamington Spa, Rugby, Rugeley, Shifnal, Shipston-on-Stour, Shobdon, Solihull, Stonehouse, Stourbridge, Stourport, Stow-on-the-Wold, Stratford-upon-Avon, Stroud, Studley, Suckley, Sutton Coldfield, Sutton St Nicholas, Telford, Tenbury Wells, Tewkesbury, Upton Snodsbury, Upton upon Severn, Walsall, Warwick, Wellesbourne, Wellington, West Bromwich, Whitbourne, Whitestone, Wolverhampton, Wombourne, Woodford Halse, Worcester, and everywhere inbetween!
---

This is wedding photography you will cherish forever!
I limit the number of weddings I take on each year so I can provide a truly personal service to the couples that book me. This does mean that I can get booked up very quickly, so it's best to get in touch as soon as possible!
---

Find out more!
To check if your date is available or ask any questions, just get in touch...


FAQs...
Can we send you examples of wedding photography we like to give an idea of the sort of thing we want?
Yes of course! I love to get a good idea of what sort of styles or images you like so I can fine-tune my approach to give you the best wedding photography service you'll find anywhere!

For 'signature weddings', I can also create 'mood boards' to facilitate discussions, ideas and brain-storming sessions to help plan the most perfect photos!

However, keep in mind the venues and please try to be as realistic as possible with the images you send. For example, I can't get beach-shots if your wedding is in a hotel in London, and I can't get night-shots if the occasion takes place at mid-day. Other shots that might require a lot of set-up time may not be achievable within the schedule of the day, but I will always do my very best to accommodate all requests wherever possible. Ultimately, you don't want the entire day to be taken up with photography - it's your wedding day and that's what really matters!
How long does it take after the wedding for our images to be delivered?
We aim to have all of your photos and albums ready for you within 6 weeks, although delivery time is often much shorter. You will also be provided a few advanced images while processing is still underway so that you've got something to share among family & friends as soon after the wedding day as possible.

Note: Albums are produced in mainland Europe and occasionally take some extra time during busy periods to go through production, customs and shipping on their way to us in the UK.
How do you accept payment?
Payment can be made via bank transfer, cash, or by credit/debit card payment (in person only).

A non-refundable deposit of £350 must be paid in order to confirm a booking and lock that date down just for you. The remaining balance must be paid at least 14 days prior to the wedding date.
How many images will we get?
I try not to promise a specific number of images as each wedding day is different. If a wedding has lots going on in beautiful locations with lots of guests, I'll get a lot more photos than a short engagement in a quiet venue with few attendees.

I prefer to focus on quality rather than quantity and I strive to make every one of your photographs as amazing as possible so the more there is to photograph on the day, the more high quality images you will get! There are no limits or extra charges based on the number of images, but for a full day's coverage it's safe to assume there will be between 200 and 600 images - and if you have selected a package with a presentation USB drive, you will receive every single one of them as print-ready digital masters!
Are there any usage restrictions on the images?
Not really, no. You are fully allowed to use, view, display, share, print, copy and publish any or all of your images without restriction or any additional cost, forever!

As with every wedding photographer, the copyright ownership of the images remains with the photographer, but with Will Smith Photographer every customer is granted full rights to use the images however they see fit!

The only exception involves the commercial resale of the images for profit. For example, if you are a famous celebrity and want to sell the images to 'Hello' Magazine for a ludicrous amount of cash, you would not be able to do so under the standard licence. If you need this kind of clearance for your images, please get in touch with Will for a bespoke licence agreement, and please include information on where it will be published, what regions it will be distributed in, as well as details of the purpose, campaign and return. Publication for profit rights can also be obtained after the wedding itself if required, just get in touch. Often times it will not involve additional cost to you, just a mutually agreed credit to be included in the publication(s) along-side the photographs.
Can you provide video coverage as well?
Yes! Please contact Will and you'll be provided with a bespoke wedding photography quote that includes both photo and film coverage of your wedding!
Do you cover LGBT / gay / lesbian weddings?
Yes, absolutely! - In my experience these are often the most unique and fun weddings to be found anywhere!!

Please get in touch to discuss your requirements and I'd be happy to provide you with the most amazing coverage!